2016 is shaping up to be a historic election for President in the United States. Two of the most hated candidates in history were able to capture their respective party's nominations and now the question becomes what next?
Many major political pundits are actively hunting for an alternative to Donald Trump and Hillary Clinton, but what they are failing to see is there is already an alternative that will be on the ballot in all 50 states.  His name is Gary Johnson and he is the former governor of New Mexico.
Gary Johnson and the Libertarian Party have a real shot at changing the political game in 2016 and we can see that through the electoral college map we created.  This map is a realistic analysis of the states that were chosen based on polling and trends that currently exist in these states.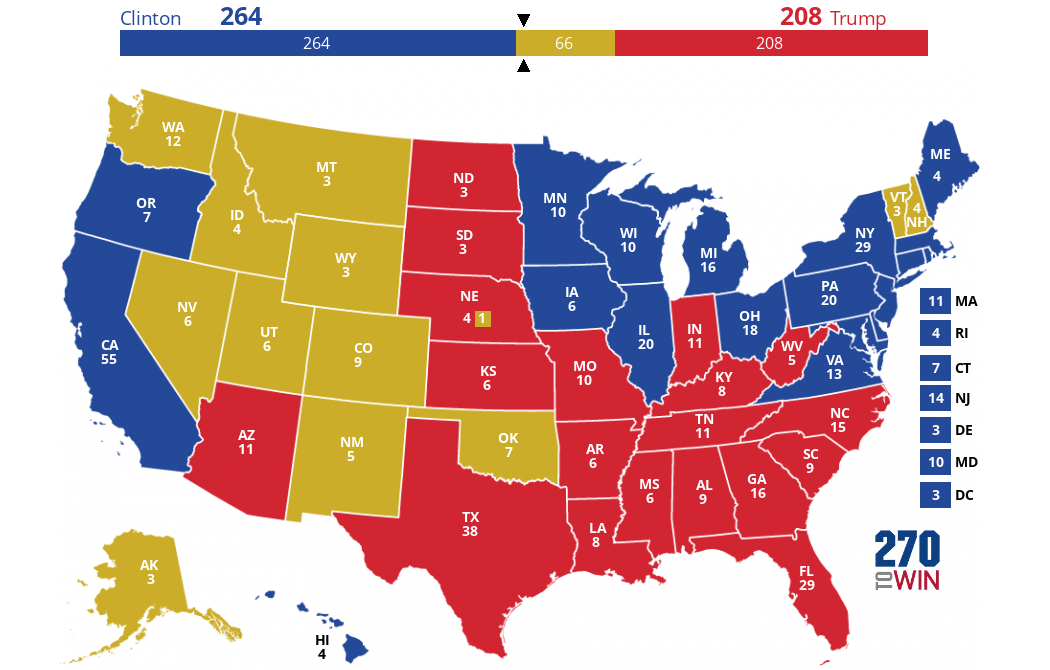 Click the map to create your own at
270toWin.com
The west is a safe haven to Libertarian thinking and principles.  The idea that people should be left alone is strong in the west and why Gary Johnson is playing well their right now in the polls.  The anti-government sentiment is strong in the west particularly when it comes to land. We didn't include Arizona into that mix yet partly because of Trump's barrage on immigration.
Colorado and Washington state especially might have a strong showing for Johnson in part because of their marijuana laws.  In terms of freedom they are some of the most free states at the moment because of the decriminalization of marijuana.
The upper New England area could bode well for Johnson, particularly in New Hampshire (spilling over into Vermont), where freedom is becoming quite popular with the Free State Project.
There will be many that say "there is no way Johnson will win any state" but this is the election year that has given us Donald Trump and Hillary Clinton so anything is possible.