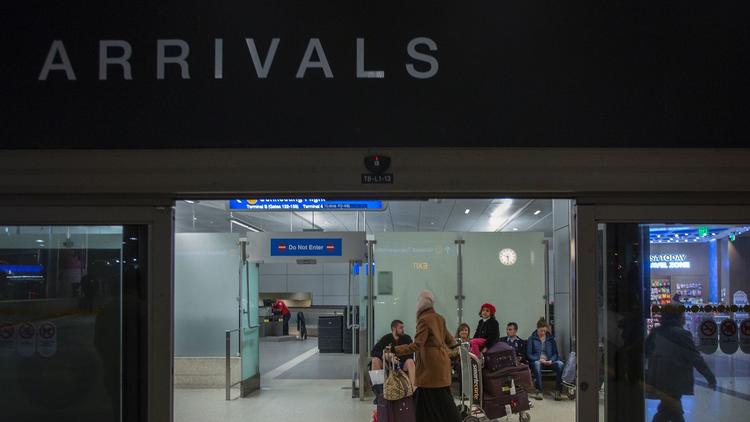 The 9th Circuit Court of Appeals just delivered a major blow to President Trump's travel ban against certain Muslim countries.
To rule on the Government's motion, we must consider several factors, including whether the Government has shown that it is likely to succeed on the merits of its appeal, the degree of hardship caused by a stay or its denial, and the public interest in granting or denying a stay. We assess those factors in light of the limited evidence put forward by both parties at this very preliminary stage and are mindful that our analysis of the hardships and public interest in this case involves particularly sensitive and weighty concerns on both sides. Nevertheless, we hold that the Government has not shown a likelihood of success on the merits of its appeal, nor has it shown that failure to enter a stay would cause irreparable injury, and we therefore deny its emergency motion for a stay.
One of the key principles of this country is the freedom to travel and freedom to associate. When we ban specific groups of people from entering the country because there is a fear they might commit an act of terror then we have abandoned all hope that our liberty and freedom are sacred and we give in to tyrannical rule.
Finally, in evaluating the need for a stay, we must consider

the public interest generally. 

See Nken

, 556 U.S. at

434. Aspects of the public interest favor both sides, as evidenced

by the massive attention this case has garnered at 

even the most preliminary stages. On the one hand,

the

 public has a powerful interest in national security and in the ability of an elected president to enact policies. And on the other, the public also has an interest in free flow of travel, in avoiding

separation of families, and in freedom from discrimination. We need not characterize the public interest more definitely than this; when considered alongside the hardships discussed above, these competing public interests do

not justify a stay.
This is a win for Liberty and freedom. For now, the authoritarian rule of President Trump has been halted by the system that makes our country unique, checks and balances.