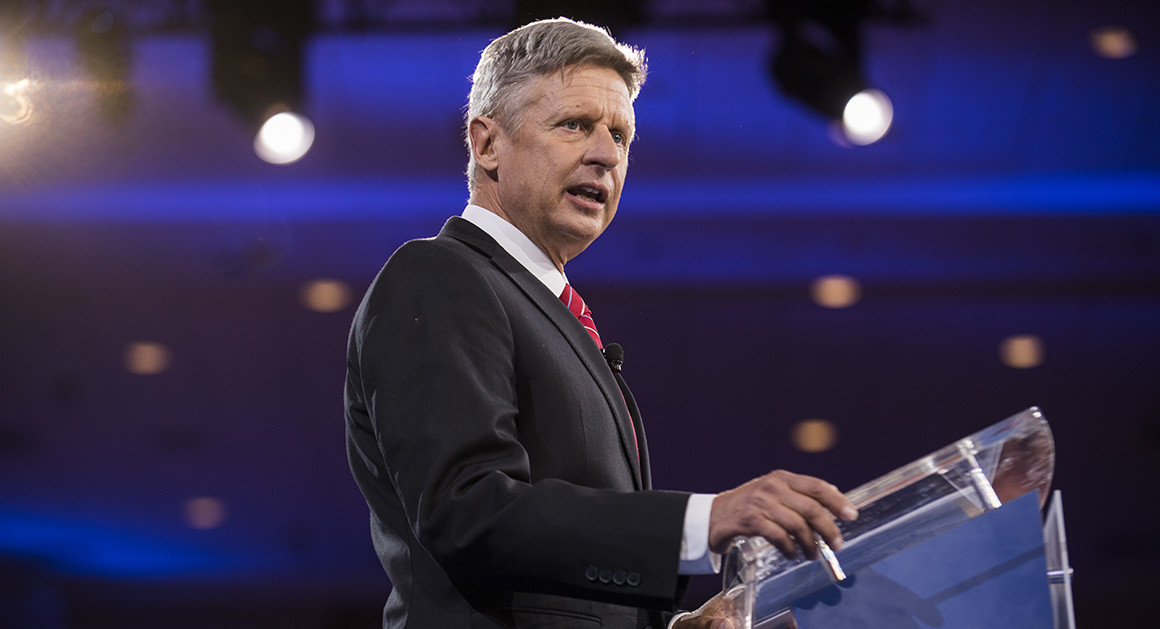 In a historic move the cable news network CNN will be hosting a town hall for the Libertarian Party ticket of Gary Johnson and Bill Weld on June 22nd.
From the Politico:
CNN will host a primetime town hall with Libertarian Party presidential candidate Gary Johnson and vice presidential candidate William Weld, the cable news channel announced Wednesday.

CNN anchor Chris Cuomo will moderate the town hall, which will air Wednesday, June 22 at 9 p.m. It will be held at CNN's headquarters in New York's Time Warner Center, with Johnson and Weld being asked questions by voters.

CNN has held 10 town halls so far this election cycle, with most of the Republican and Democratic candidates. Libertarian candidates have generally not had the same media exposure that their Republican and Democratic counterparts have. Fox Business Network held a two part Libertarian party debate back in April, but primetime on CNN is a more high-profile venue for the party.
The national attention that the Libertarian Party is receiving is unprecedented and is a signal of the political climate in the United States.  Two experienced governors are the only  experienced ticket running for President right now, and that experience is starting to pay off.
This is a unique moment for the Libertarian Party.  The Governors will be able to get the message out to the American people in a way they have never been able to do.  More to come as information becomes available.