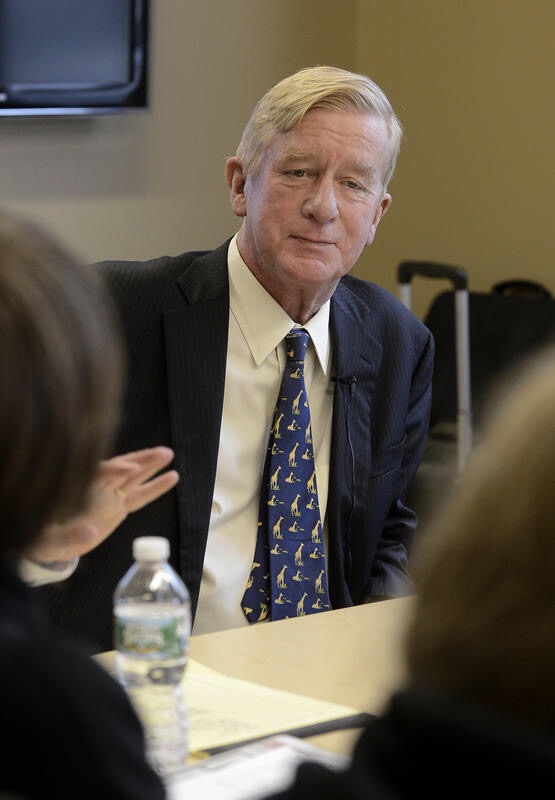 As the Libertarian National Convention gets close, the rumors are floating as to who could be the potential running mate for whomever gets the party's nomination.  Gary Johnson being the front runner and presumptive nominee for the Libertarian Party, there are currently stories about a potential running mate for the Governor.
The Boston Hearald reported today that the former Governor of Massachusetts Bill Weld is at the top of the list for Gary Johnson to be his vice presidential running mate for the Libertarian Party in 2016.
Former Gov. Bill Weld is being "seriously considered" as a vice presidential candidate on Libertarian candidate Gary Johnson's presidential ticket, Johnson's campaign confirmed today.

The emergence of Weld, a lobbyist and lawyer at Mintz Levin and the Bay State's governor from 1991 to 1997, comes as a bit of a surprise. The former federal prosecutor hasn't sought public office in a decade, when he unsuccessfully ran for governor of New York before returning to the private sector.
This would be a powerful ticket for the Libertarian Party in the 2016 election.  We are facing one of the most contentious and divisive elections in this country's history.  Republicans are facing the prospect of having Doanld Trump being the face of their party, and many are looking for better options.  We have reported the polls that show Governor Johnson polling very well nationally and today reported that the Johnson was at 14% in his home state of New Mexico.
Having two former Republican Governor's, who had tremendous success in their states, running against Trump and Hillary could be dynamic for the Libertarian movement and could pose big results for the third party movement in the United States.  According to the Hearald both Governor's have spoken and the Johnson campaign declined to say who else would be on the Governor's list.
We are currently investigating this story further and will be providing updates as they come in. Stay tuned!