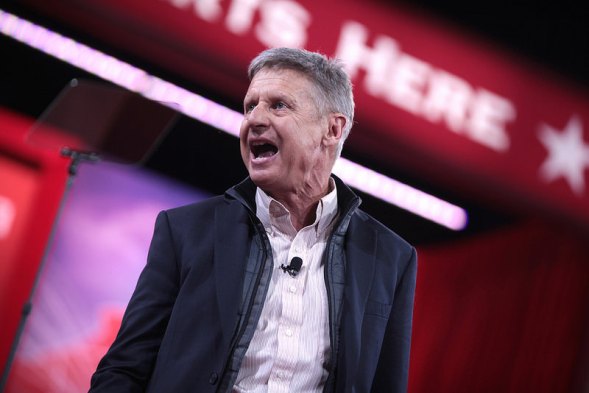 In a new Morning Consult poll released this morning, Governor Gary Johnson is now polling back at 12% nationally against Trump and Clinton, and is on the verge of reaching the requirement to make the debate stage this fall.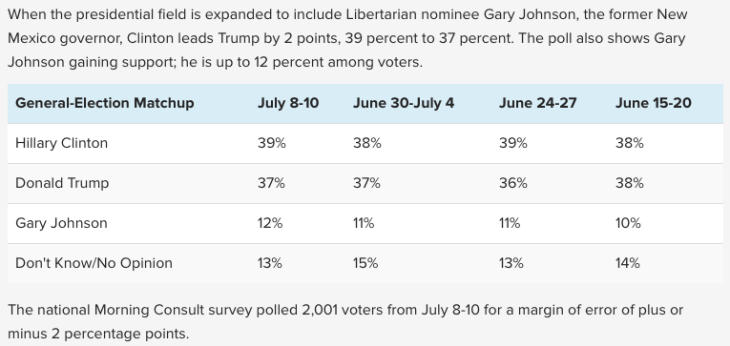 One of the things we find interesting is that media across this country don't really pay attention to the polling done by the Morning Consult.  When you look at the details in the poll, they are polling more people and have lower margin of error's.  So to a degree Johnson could be polling closer to 14% which puts him even closer to the 15% threshold needed to be in the Presidential debates.
The other thing to note about Governor Johnson's numbers is he is still taking away from Trump and Clinton evenly, 3% from Clinton and 4% from Trump. The undecided vote is also a key target for the Johnson campaign as they push further towards showcasing his credibility and likeability for voters.