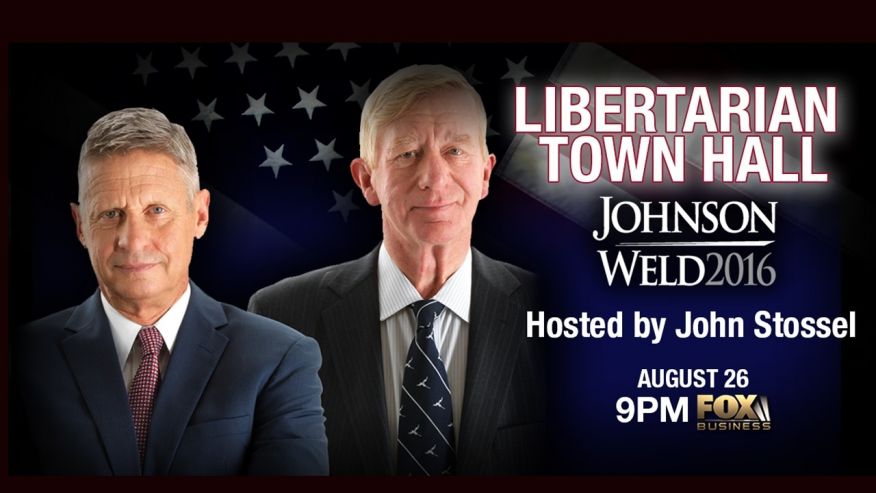 After the success of the CNN Townhalls that featured the Libertarian Presidential ticket, other networks are starting to get in on the revolution.
From Fox News:
Programming Alert: Watch John Stossel host a "Libertarian Town Hall" with candidates Gary Johnson and William Weld, Friday, August 26 at 9 pm on the Fox Business Network.

Vote for Donald Trump? No! Hillary Clinton? No!

They are not trustworthy. They push bad ideas.

Fortunately, we have another choice: Libertarian candidate Gary Johnson and his running mate, William Weld. But most Americans don't even know they exist.
The American people are starting to wake up to the possibility of another option this November.  Already Gary Johnson is polling in high double digits across key states, and every day his numbers continue to rise.
There are enough people disappointed with the prospect of Donald Trump and Hillary Clinton this fall and are turning to the sane alternatives.
Be sure to tune in tomorrow night to see a vision for America that actually makes sense and will progress this country further.