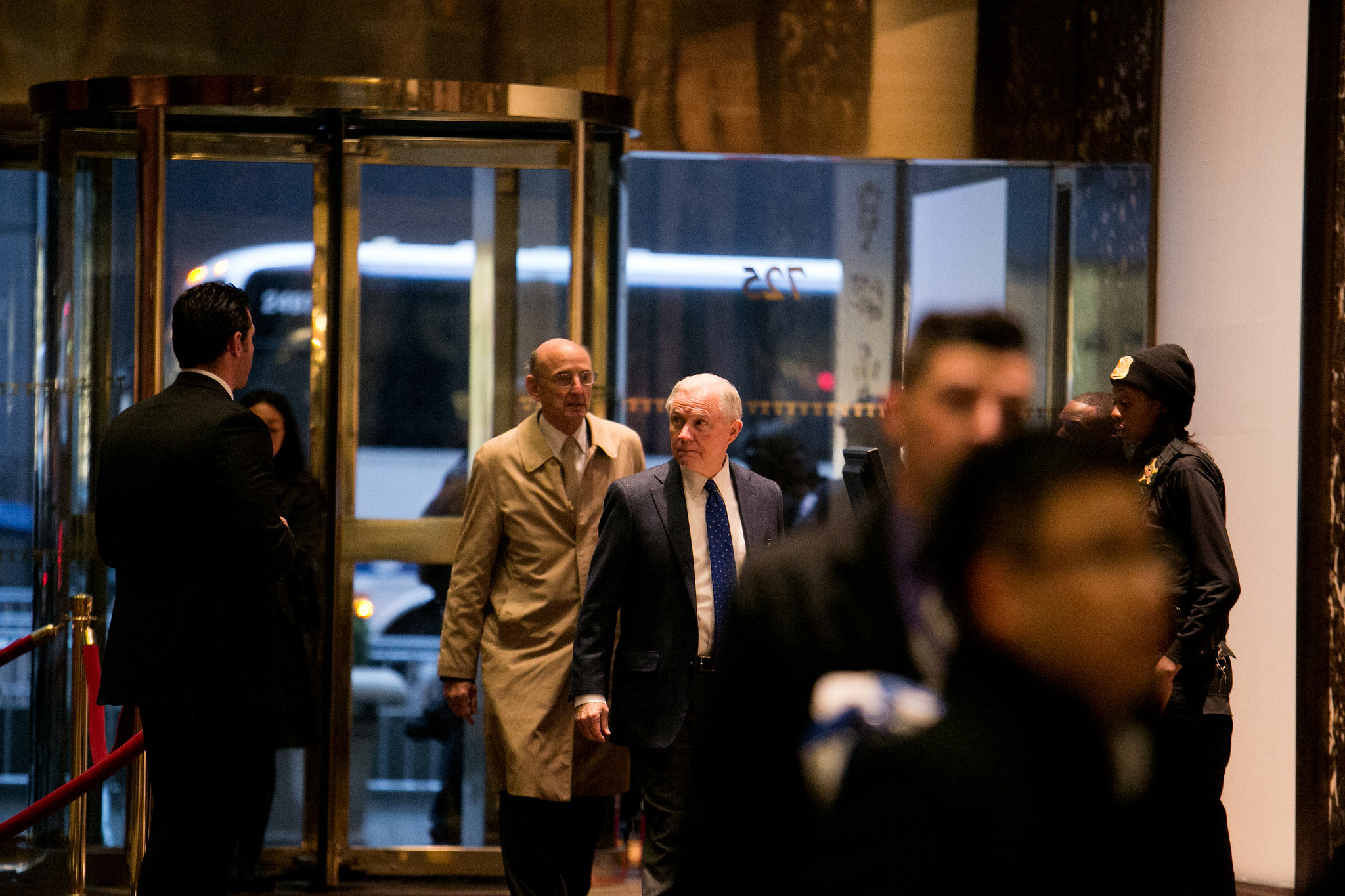 I am not necessarily one to say I told you so, but in the case of Donald Trump, I am more than happy to scream it from the mountaintops.
There have been multiple reports for days that Trump is considering members for his cabinet that meet every requirement to be considered part of the establishment, or what he calls the swamp.
One of his biggest campaign promises was to "Drain the Swamp" and already he is backing out of that leading promise by making  the picks that he has thus far.
The swampiest of them all is in line to be his Attorney General:
The transition team appeared to hint Thursday that Senator Jeff Sessions, Republican of Alabama, would be in Mr. Trump's cabinet.

In a statement, the team said that Mr. Sessions had met with Mr. Trump in his New York office on Thursday. "While nothing has been finalized and he is still talking with others as he forms his cabinet, the president-elect has been unbelievably impressed with Senator Sessions and his phenomenal record as Alabama's attorney general and U.S. attorney," the statement said. "It is no wonder the people of Alabama re-elected him without opposition."
With other names like Mitt Romney, Rudy Guliani, John Bolton, and others it appears that Trump tricked the American people into thinking that he would really take action and not bring Washington insiders into his administration.
Many of the problems we have faced as a nation are partly because of people Trump is considering for his administration. We keep boxing ourselves into the same problem over and over again everytime we get a President that cares more about party loyalty than what is actually good for the American people.
If you really want to drain the swamp Mr. Trump, then it should start with you.