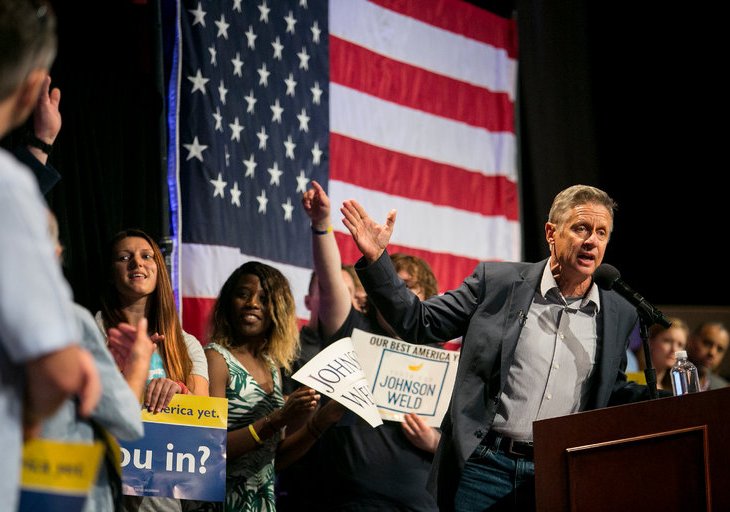 Breaking his silence since the 2016 Presidential Election, Governor Gary Johnson informed his followers that the fight against the Presidential Debate Commission is raging on.
From IVN:
The legal battle against the Commission on Presidential Debates(CPD) entered a new chapter this week. Plaintiffs in Level the Playing Field, et. al. v. FEC recently filed a second complaint, arguing that the FEC continues to ignore a "mountain of evidence" against the debate commission, and is acting "arbitrarily and capriciously and contrary to law."

"The FEC has tried to address our arguments through cherry-picking, manipulation, and inaccuracies," said Peter Ackerman, chairman of Level the Playing Field. "That's all they can do. There is no objective, nonpartisan reason for the rule that the Commission on Presidential Debates uses to keep an independent off the stage."
Despite the many Libertarians that were upset with the Gary Johnson campaign he is keeping to his promise by challenging the unfair, unconstitutional system, that keep him out of the national debates in 2016.
The fight for #fairdebates continues… https://t.co/GrOwJXbaHi

— Gov. Gary Johnson (@GovGaryJohnson) May 31, 2017
This is a fight worth having. The Libertarian Party and other third parties struggle to gain access to the debate stage because of some arbitrary rule that says they are not worthy enough. Johnson is spearheading this effort and setting the stage for future candidates to ensure they have fair access to the debates.