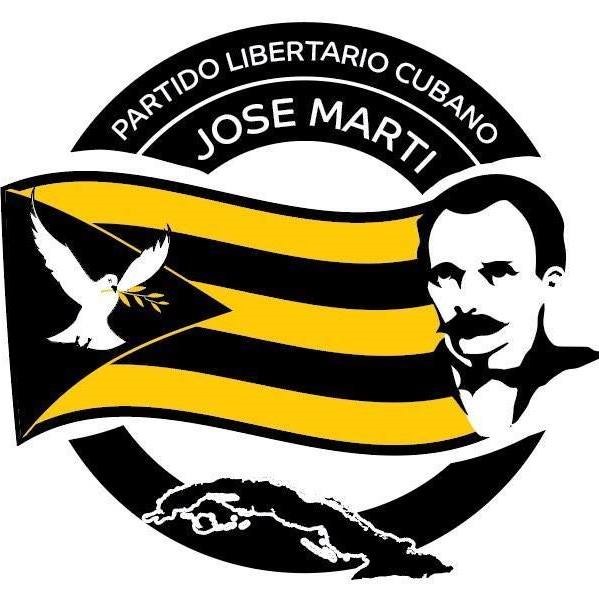 Via Partido Libertario Cubano-Jose Marti
Camagüey, Cuba (December 5, 2017) — The Cuban Libertarian Party is promoting an information campaign to prevent a political murder in Camagüey province! Fernando Vasquez Guerra is an UNPACU leader and highly effective activist in Camagüey who is wrongfully in prison today. The Patriotic Union of Cuba is the largest dissident party with over 5,000 known anti-Castro dissidents. Recently, Fernando Vasquez was arrested by State Security. This is a political kidnapping since he has not been formally charged, nor is there any paperwork accounting for the arrest.
The Cuban Libertarian Party – José Martí is still a small political party with active members and sympathizers in Havana and the provinces of Camagüey, Pinar del Río, Granma, and Mayabeque. Nonetheless, Cuban L.P. members are active in their protests and dissident activities. UNPACU members in Camagüey approached an organizer for the Camagüey Libertarian Party, Marisol Peña, and desperately asked for the Libertarian Party's help in spreading the news about Fernando Vasquez's political kidnapping.
Fernando Vasquez is in the maximum security prison Cerámica Roja with State Security threatening political assassination against him. Yesterday evening the Cuban Libertarian Party published a video featuring two Afro-Cuban UNPACU activists giving the details on Vasquez's arrest and indefinite detention in maximum security prison. They specifically named a Captain Gallo from State Security in Camagüey as being the secret policeman taking the lead in violence against Vasquez.
This testimony from UNPACU members reveals how the regime kills off the most effective dissidents on the island. They're deeply concerned about Fernando being in the same cells and cell blocks as violent criminals, especially after Captain Gallo and other State Security agents have explicitly threatened to kill Vasquez. Vasquez's comrades are afraid State Security will use their time-tested tactic of staging a prison riot, where political prisoners are killed in the brawl and their deaths written off as an accident. This is how Castro's government operates.
Elsewhere, the Libertarian sympathizer Rene Ronco Machín has been freed from prison. However, Libertarian activists Ubaldo Herrera Hernandez and Manuel Velazquez Visea are still incarcerated at the labor prison at Melena del Sur. The Libertarian Party continues committing civil disobedience by placing posters all over towns, posters which denounce the Castro regime and promote free market economics. Libertarian Party members also participate in an education project, the Mises-Mambí Institute of Cuba, which runs clandestine courses that teach dissidents the libertarian philosophy and free market economic theory.
UNPACU of Camagüey and the Cuban Libertarian Party are asking for your help to prevent the political murder of Fernando Vasquez. Make your outrage known directly to the regime by demanding to the Foreign Relations Ministry (on both Facebook and Twitter as @CubaMINREX) that State Security release Fernando Vasquez Guerra from Cerámica Roja. Next, contact Amnesty International (@AmnistiaAmericas on Facebook @AmnistiaOnline on Twitter) and report this. You can also reach Amnesty's Americas Director, Erika Guevara-Rosas, directly on Twitter @erikaguevarar