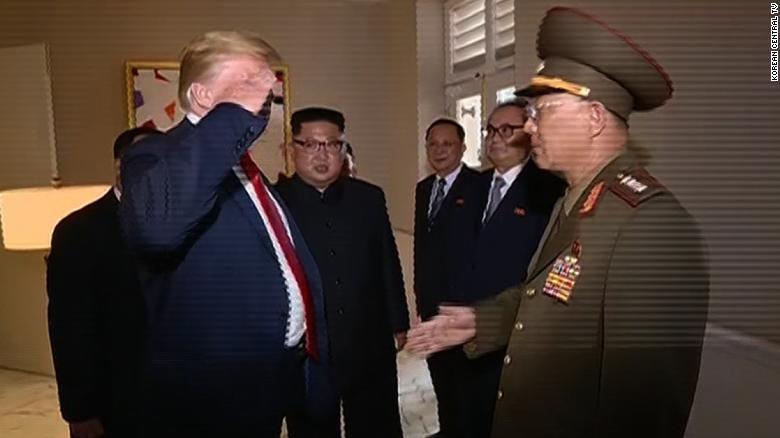 Following his historic summit with North Korean leader Kim Jong Un, Donald Trump apparently thinks the American should sit up at attention when he speaks like his newfound dictator friend from North Korea.
From CNN:
Washington (CNN)President Donald Trump on Friday defended his warm praise of Kim Jong Un, saying his newfound affinity for the North Korean dictator was making Americans safer.
At the same time, Trump expressed esteem for the forced deference North Koreans show for their leader and joked he wished "my people" would do the same.

Asked why he's warmed to Kim, Trump insisted he was defusing a nuclear standoff.

"I don't want to see a nuclear weapon destroy you and your family," he told reporters during an impromptu question-and-answer session at the White House.
So, when will people stop defending this man, especially some Libertarians out there that constantly come to his side and say he is doing a good job? See through the bull-shit!