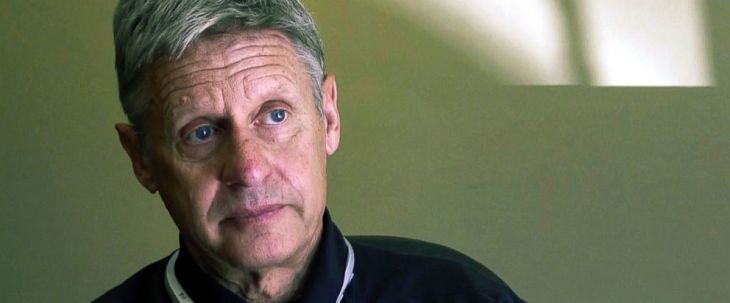 Former Governor Gary Johnson has declared that he will be running for the United States Senate in New Mexico as a Libertarian and already many are claiming that he has thrown this race into chaos.
From ABC News:
"What's at stake here is arguably one of the most powerful seats in the U.S. Senate," said Johnson, who a month ago was telling supporters he'd never run for office again. "If I were elected to U.S. Senate, I'd be the swing vote. That is a gigantic position that excites me to no end."

Johnson's entrance into a race that Democrats had previously seen as a safe seat has generated excitement in a state that leans Democratic but has elected moderate Republicans to statewide office in recent years. But to win, Johnson would have to convince some supporters of Republican challenger Mick Rich and Heinrich that he'd be a better senator for a state that relies on federal government spending for Medicare, three military bases and two national labs.
We have fallen victim too many times in this country to the notion that we have to elect candidates from the two major parties. Gary Johnson provides a breath of fresh air for the voters of New Mexico and it's not like they don't know him. He was a successful two-term governor that brought that state onto the map and he has the potential to shake things up in Washington if they elect him to the Senate.
The idea of having a senator that can swing every single vote in the Senate will finally put these career politicians on edge and cast a light on the corrupt process that exists in Washington D.C.
The only real challenge is trying to convince people that a Libertarian can be elected to a higher office. We are stuck in this notion that the only parties that exist are Republicans and Democrats.  The American people are ready for a change and that change can start in New Mexico.