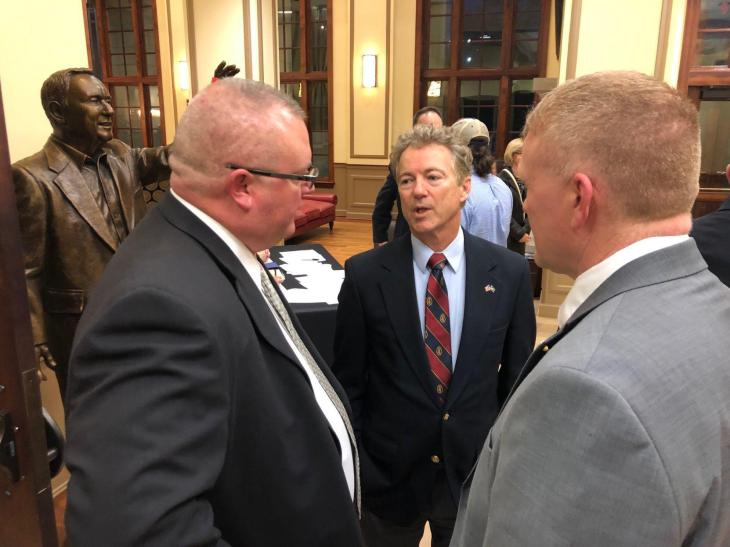 From the Bowling Green Daily News:
In a speech to the crowd of nearly 200 Republican officeholders and supporters at Western Kentucky University's Augenstein Alumni Center, Paul interjected, in a speech devoted largely to praising the work of President Donald Trump, his opinion that Trump's declaration of a national emergency at the Mexican border is a dangerous precedent.

"I can't vote to give the president the power to spend money that hasn't been appropriated by Congress," Paul said just moments after drawing applause for his praise of some Trump policies and his ridicule of some congressional Democrats. "We may want more money for border security, but Congress didn't authorize it. If we take away those checks and balances, it's a dangerous thing."
The members of the Republican Party are quick to cave into the ways of President Trump and in turn are giving the office of President too much power to run the country. His Constitutional authority is limited and should stay that way. Members of Congress like Rand Paul are the only ones with the guts to stand up and say too much is too much.