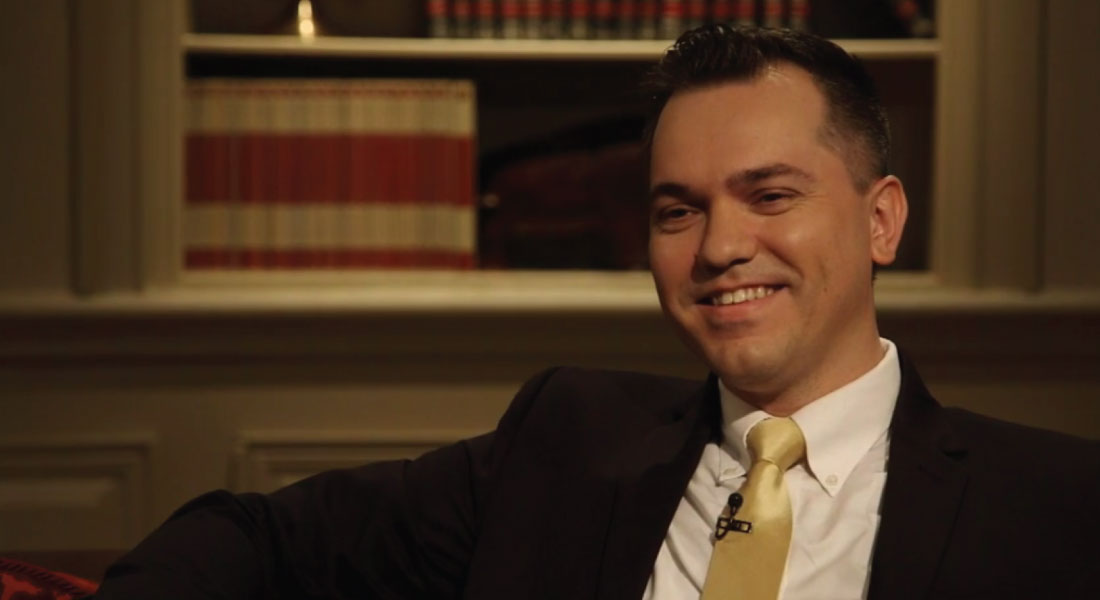 As the dust has settled over the Libertarian Party the question becomes, what does the future hold for the party and the movement?  Gary Johnson has been given the torch in this tumultuous election year and is trying to make people take notice of the ideas of economic freedom and personal liberty.  But who will pick up that torch once November is over? Well we have an idea, that new torch bearer should be Austin Petersen.
Austin Petersen ran a spirited campaign for liberty ,and as one of the youngest people running for President, assembled a new army of freedom ninjas that are prepared to commit a coup de'tat of the government and then do the unspeakable…leave everyone alone.
Austin is able to articulate the Libertarian principles and consistently uses the ideas of Milton Friedman and Ron Paul to advance these ideas to a mass audience. His understanding of history and politics puts him steps above a lot of people that typically run for President.
Check out this interview he did with Glenn Beck just before the Libertarian Convention.  It highlights the seriousness and intellect that Austin has for the issues and principles of Libertarianism:
The future of this country is uncertain.  Two of the most divisive politicians in history have captured their party's nominations for President and the path for the United States is dark.  An entire generation is anxiously waiting to see the outcome of this Presidential election and are beginning to adapt a different brand of thinking. The belief that we should have economic and personal freedom is becoming more mainstream thanks to the work of many Libertarians over the years and this election is solidifying those efforts.
While Austin Petersen lost the nomination for the Libertarian Party, he has positioned himself as the next wave.  The party has many in it that hang on to the old order, and Austin was able to put a big dent in it with his run for the Presidency.  It is now time for the next generation to lead the path of liberty and it appears that Austin will be that torch bearer.  Even though many of his supporters are upset that he wasn't able to capture the nomination this time around, they need to hold out hope that the future is endless for their guy. He spread tidal waves across this country that made people think about the concept of Liberty the same way that Ron Paul did years ago.
We look forward to working with Austin in the future and pressing the ideas of economic freedom and personal liberty to more people. The Libertarian movement is a fundamental maxim to the success of this country and it is the mission of all of us to ensure that progression takes place.