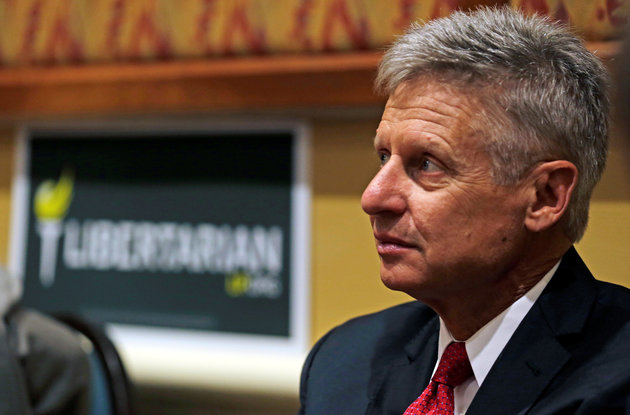 The Gary Johnson for President campaign just received their biggest financial boost of the 2016 campaign from one of the top GOP donors in the country.
From Reason.com:
Gary Johnson's Libertarian Party campaign for president received its biggest single donation, pushing very near the legal maximum with $117,000 from B. Wayne Hughes Jr.

The donation went to the Gary Johnson Victory Fund, a special joint fundraising committee formed by the Johnson campaign and a group of state Libertarian Parties. This committee can currently legally take a maximum of $122,700 from individual donors.

Hughes' father founded the company Public Storage, and Hughes is on its board of directors. He described his fortune as deriving from "real estate" in a phone interview last night.

Hughes had, as he said, a "long history of donating to the Republican Party" and was "involved as a donor in both Bush campaigns." He had also been a major funder of Karl Rove's American Crossroads PAC that helped win Congress for the GOP in 2010.
Money is obviously important and has the ability to effect tremendous change in the political system. Third party candidates don't typically receive this type of support from major donors, but 2016 is a different type of election.
Gary Johnson is on the cusp of changing the political system in the United States and this country will be better for it.