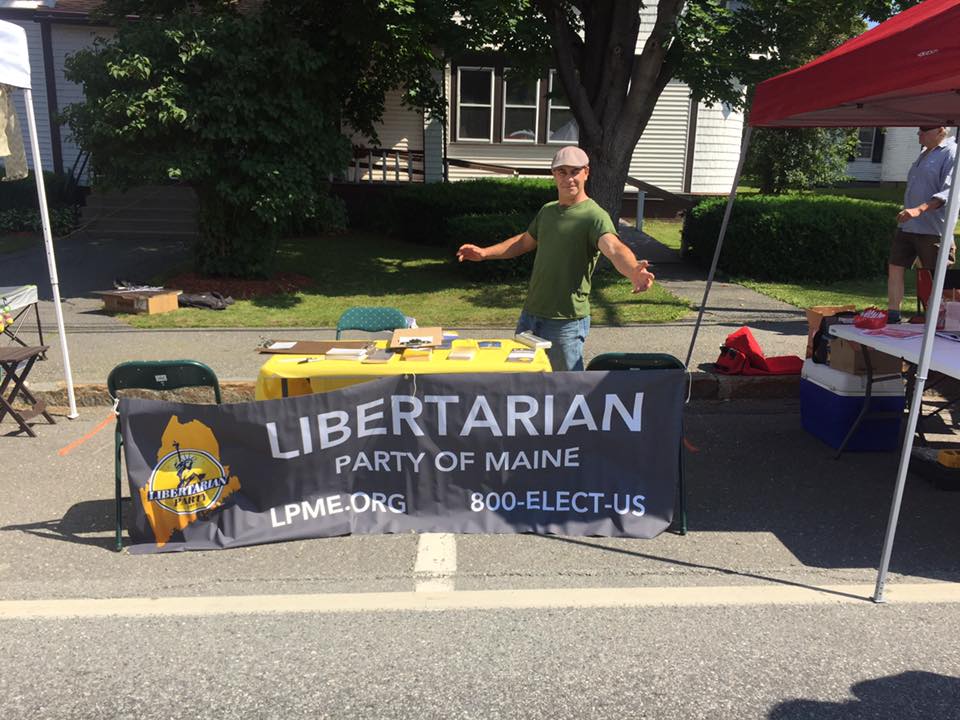 Via the Libertarian Party of Maine
Augusta   - The Libertarian Party of Maine (LPME) has officially been declared a recognized political party in the State of Maine.   The Libertarian Party will now enjoy ballot listing status as an official and recognized political party on all Maine ballots effective immediately.  The action is the result of a recent law passed in this state legislative session that became effective on Friday, June 23rd.
"We are excited to have our status as a formal and official political party in Maine formally recognized by true ballot access across Maine" said Clark Phinney, State Party Chair.   "The LPME has long championed this right and we are grateful that after a long and unnecessary battle in both the courts and the legislature we are now able to have the same rights as the other major political parties in our state".
The Maine Libertarian Party joins the Republican, Democrat, and Green Independents as officially recognized parties with ballot access.  This status comes after a long and extended battle that ultimately resulted in the LPME winning a court challenge to the Maine Secretary of State's office ruling related to status and voter registration.  Because of the court ruling, and to avoid further litigation, the Secretary of State's office submitted two bills to the Maine legislature this session to assist in formalizing party status for new and emerging political parties.  One of those bills, LD 1571, was passed by both the Maine House and Senate and has become enacted without Governor LePage's signature following the required 10 days under Maine law.