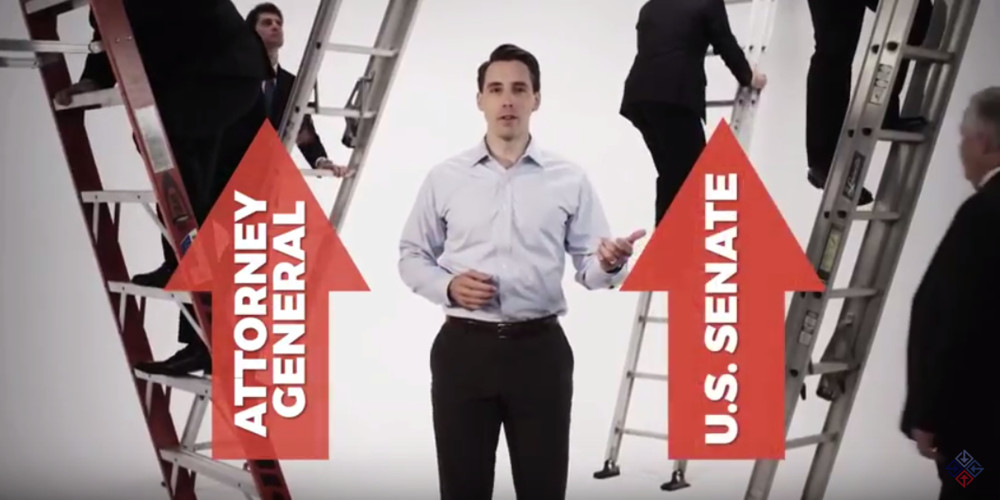 Missouri Attorney General Josh Hawley announced Tuesday that he would be running for United States Senate in 2018 against Claire McCaskill. Hawley stated that "It's time to do something new. America is an exceptional place, and it's still a young country. Its future is worth fighting for. So let's get ready and do our part."
With this announcement, Austin Petersen will face three opponents in the Republican primary. The former Libertarian Party Presidential candidate stated in his response to the announcement that "Josh Hawley is playing politics. He's telling Mitch McConnell and Republicans in Washington that he'll be a rubber stamp for their establishment agenda, while at the same time pledging loyalty to Steve Bannon and Breitbart's takeover of the party."
This would certainly seem to be the case, as the St. Louis Post Dispatch described Hawley as being "coaxed to run by leading Republicans, including former Sen. John Danforth" and Vice-President Mike Pence personally called the MO Attorney General to urge his consideration for the 2018 race.
Most notable for claiming to not be another ladder climbing politician and a political outsider in his campaign for Attorney General, Hawley has proven with this announcement that he is just another politician and that he is unwilling to keep his promises to Missouri's residents.
Donate to Austin Petersen's campaign here and help Missouri voters break the cycle of establishment Republicans keeping business as usual.