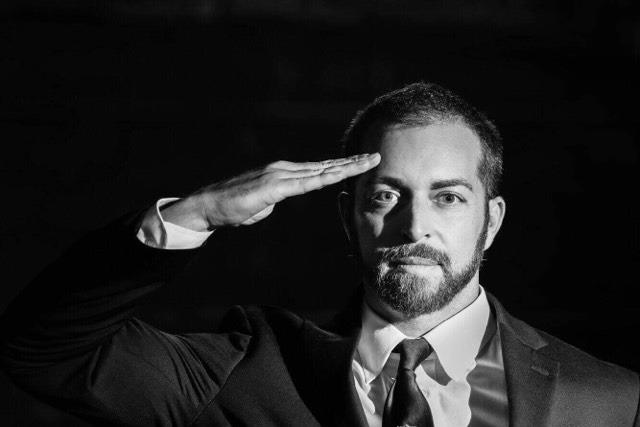 Adam was arrested less than an hour after announcing his candidacy today! Spread it!
For Immediate Release:
January 16, 2018
Dallas, TX- Campaign Announcement to Jail in Less Than 60 Minutes
Today, the first person to file 'A Statement of Candidacy' with the FEC, to run for the largest office of the land, made his formal campaign announcement. Quickly following this announcement which mentions that Trump has noticed he has competition, Adam Kokesh was pulled over twice and then arrested.
Video of the two events can be found here: https://youtu.be/k6TKONVs7kw
The newest candidate for President of the United States was arrested today in Wise County Texas. No charges have yet been made public.
Adam is a former Marine, Author, Talk Show Host, YouTube Star, Activist and more. He has toured the US three times to speak to his intended constituents. Along the way, Adam has endured many injustices, as a result of his activism. This is the latest of what is becoming a trend. He is being held at Wise County Jail and scheduled for arraignment tomorrow, January 17, 2018 at 10am CT.
When questioned about this candidacy, Kokesh explains to his quarter of a million supporters on YouTube, "America is too good for this government. There is no reason San Francisco should be delegating laws in San Antonio and visa versa. Nobody wants that. When we localize everything, everyone gets what they want."
Adam Kokesh
is an American author, Iraq war veteran, talk show host (ADAM VS THE MAN),
YouTube star and long-time activist for freedom. He has toured the U.S. for the
last three years to listen to fellow Americans about what they want from
government and how it can be fixed. He is also a speaker and advocate for
crypto-currency.
Adam Kokesh
will be seeking the nomination for the Libertarian Party in 2020.
More
information on Adam Kokesh can be found at kokeshforpresident.com
High res
photos are available
Adam Kokesh
is available for interviews
###
Contact
Marcus at [email protected] or by calling 812-605-3054
Adam Kokesh
American Referendum Project; 6130 Carvel Ave., #23, Indianapolis, IN 46220