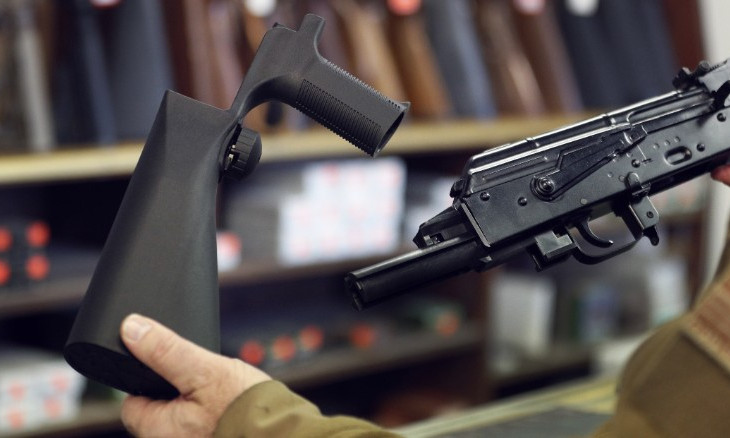 Breaking News:
US Supreme Court, so far, won't stop the bump stock ban:

Chief Justice Roberts has declined a request for the court to get involved Tuesday.

A second request is pending in front of Justice Sotomayor.— NBC Politics (@NBCPolitics) March 26, 2019
From CNN:
(CNN)Unless a court intervenes, a federal ban on bump stocks — attachments that essentially allow shooters to fire semiautomatic rifles continuously with one pull of the trigger — will start Tuesday.The Justice Department issued the rule in December, deciding that existing prohibitions against fully automatic weapons also covered bump stocks. Owners were given 90 days to turn in or destroy them, and that period ends Tuesday. Bump stocks came under scrutiny after the October 2017 massacre in Las Vegas. Stephen Paddock opened fire from his hotel suite onto outdoor concertgoers with rifles fitted with bump stocks, killing 58 people and wounding hundreds of others. 

https://www.cnn.com/2019/03/25/politics/bump-stock-ban-takes-effect-tuesday/index.html
The Donald Trump gun round up is starting and members of the Republican Party are doing nothing about it. Trump came in as this savior for middle America but they have allowed him to strip the rights of people all across this country. His Liberal tendencies have come alive and leaders of his party have done nothing to challenge him on this issue.