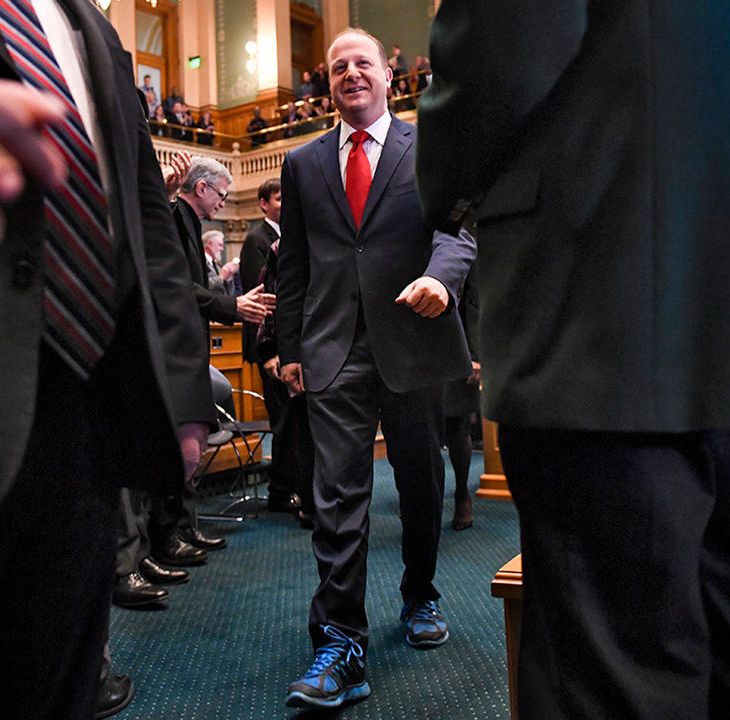 First off, as a Coloradan I did not vote for Jared Polis for Governor. Even though in today's article by The Economist they call him a rare breed, a libertarian democrat. He was the only Democrat that was a member of Justin Amash's House Liberty Caucus and had a track record in Congress of supporting Liberty minded legislation.
However, since becoming Governor of Colorado he has pushed for very liberal agenda items like fully funded all day kindergarten, the national popular vote law, and the most recent red flag bill which was passed by both chambers of the state legislature.
Gov. Jared Polis, a Democrat, is expected to sign the bill should it reach his desk. The measure would allow a judge to order that a person's firearms be confiscated if they are deemed a risk to themselves or others. The request for a protection order would come from law enforcement or family members. A judge could place a temporary order for up to two weeks on the person until it is decided at a hearing whether a full protection order is necessary. A full protection order could be approved for up to 364 days.

https://www.thedenverchannel.com/news/politics/colorado-senate-passes-red-flag-bill-in-18-17-vote-bill-heads-back-to-house-for-concurrence
Now there is a push to recall the governor that was elected by the people of Colorado by a wide margin. He swept into the governors office with a wave of Democratic support across the state which saw the state legislature going Democrat in both chambers for the first time in many years.
As somebody that doesn't agree with this recent legislation I am not one to support the recall effort and here is why. This is a governor that was elected by the people of Colorado on the promises that he is now enacting. He is doing exactly what he told the voters of Colorado what he would do.
The recall effort is now being ran by the sore loser campaign and the crying babies that didn't get their way in the past election. Polis has only been in office for 2 months and according to Colorado law they can't even start the recall effort until he is in office for 6 months.
Again, as a staunch Libertarian I should be supporting this effort to recall the governor, but I understand the functionality of our government and he was voted into office and so were the Democrats. You can't just resort to crying and saying recall when you got hammered in the last election. The answer to his overbearing liberal policies needs to be a more coordinated effort to take back the legislature and the governors office and not whining about the loss.