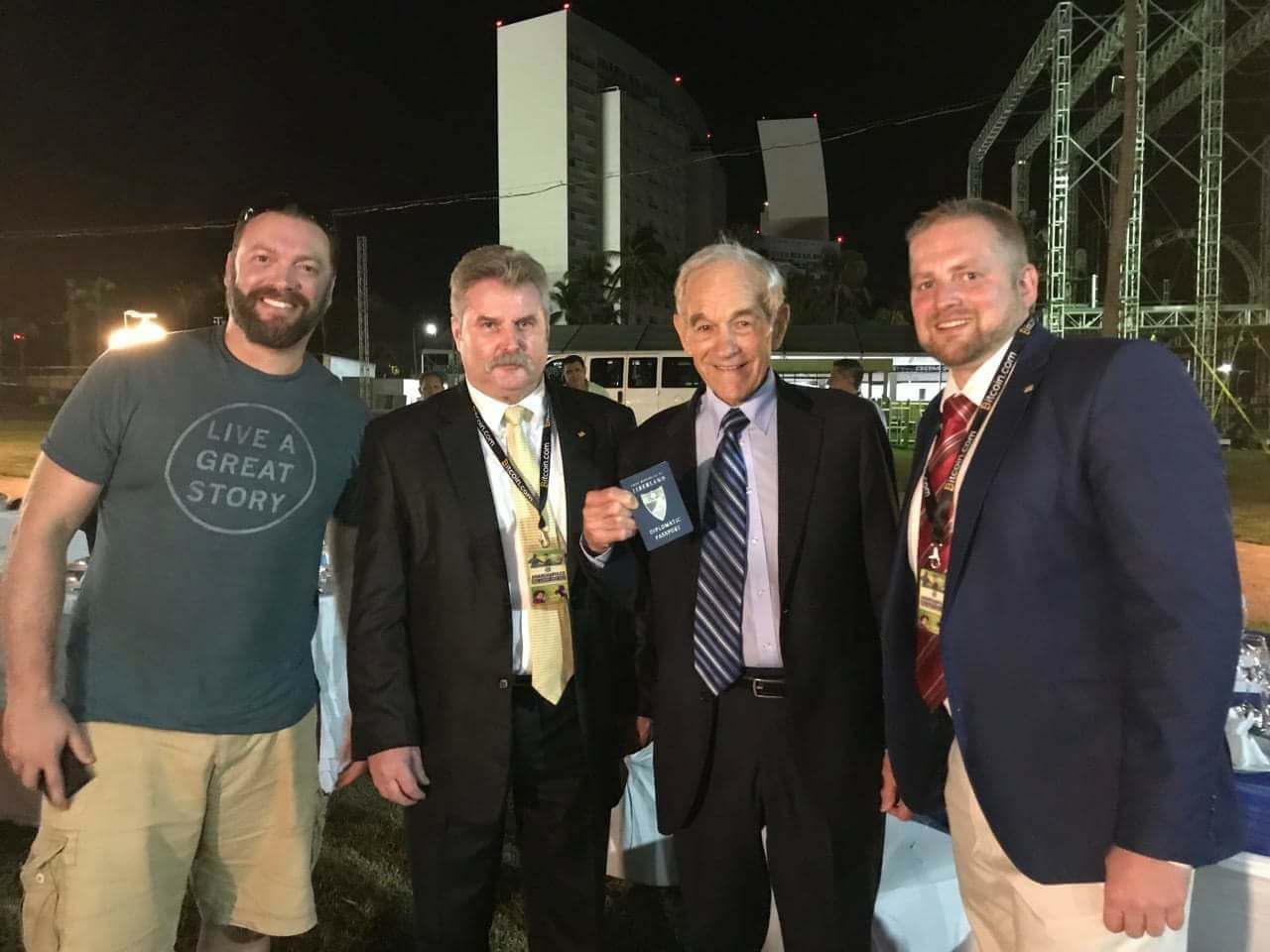 For former US congressman Ron Paul's lifetime of spreading the message of liberty and limited government, officials from Liberland presented him with a passport to honor his achievements at Anarchopulco.
Dr. Paul is now an honorary citizen of the nation that occupies 7 km of unclaimed land between Croatia and Serbia.
"Ron Paul is America's leading voice for liberty, prosperity and peace. As a former member of the U.S. House of Representatives and three-time presidential candidate, Ron Paul tirelessly works for limited, constitutional government, low taxes, free markets, and a return to sound monetary policies. Ron Paul never voted for legislation unless the proposed measure was expressly authorised by the Constitution," states Liberland Press.