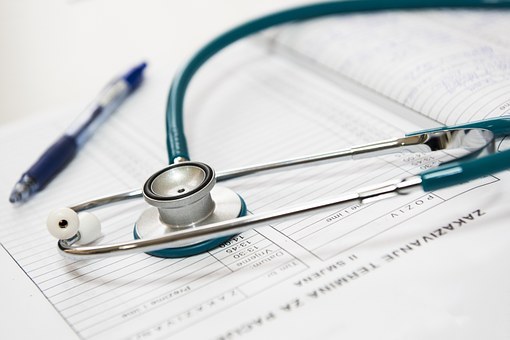 We've all heard, by now, of the young boy named Alfie Evans. We've seen the story, listened to the cries of the family, seen the protests of compassionate people doing all they can to make noise and bring attention to the situation that was occurring.
If you haven't; because you've literally been hiding under a rock since the last time the end of the world was supposed to happen, or maybe you've been on holiday and refuse to expose yourself to what is happening in the world (not that I blame you); Let me do a quick rundown:
This is by no means to degrade or downplay what happened, but really just want to get to the reason for me writing this.
This young child develops an incurable (currently) brain disease, seemingly out of nowhere. He declines in cognitive function and activity over the period of a few months, to the sorrow of his parents. His parents look everywhere for help, medically, financially, emotionally, anything to help ease the pain of their little one's suffering and a cure or treatment that will help. They gain the financial help. The hospital in Britain deem little Alfie incurable and untreatable, but the parents want to keep fighting. The State gets involved. The State sides with the doctors deeming this child incurable and untreatable.
From here the Italian doctors and government get word of the situation of Alfie and offer to help. They offer to help Alfie and his parents in their hospitals, with their treatments, they even grant Alfie citizenship to Italy and offered to transport him at no charge to the family. Other countries got involved and offered their help as well.
The State of Britain and the doctors there, refused to allow Alfie to leave, they even had the British police blockade all entrances and exits of the hospital, first to stop protesters that arrived in defiance of the state and aid to the Evans family, but also to keep the Evans family inside the hospital, refusing Alfie and his parents travel to other countries where he may get the help he needs.
The State and doctors in Britain condemned Alfie Evans to a most certain death.
Now, I know that some of you out there is thinking "oh, well, he had no chance of living anyway, it was an incurable brain disease, and he was probably in much more pain than we know." Look, I get that. My frustration and reason for writing about this are simple – THIS IS WHAT HAPPENS WITH SOCIALIZED HEALTHCARE!!
There it is. This is, in my opinion, the exact reason, only reason if you will, for Socialized Healthcare. The State and doctors decide your fate.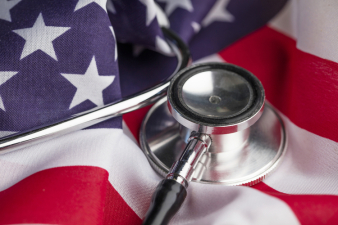 I mean, come on, it can't be of any real surprise, is it? It was even written in the Affordable Care Act (Obamacare) where a panel would decide what treatments would be beneficial for a patient, especially the elderly. Some may call it a death panel. I know, I know – no government would ever implement such things as death panels of people deciding who gets to live and who gets to die, would they?
Well, isn't that just the exact case of what happened with Alfie Evans? The State and doctors deemed him incurable and denied his parents the RIGHT to seek treatment elsewhere.
Funny thing is, we see this all the time, even here.
Wait, you don't think so? Well here are two examples.
Cannabis: Cannabis has been proven in thousands of studies on all the amazing treatments it can be used for, in all but curing scores of diseases. Yet the State has deemed it a class 1 narcotic on the scale of Heroin, a highly addictive substance. Has even gone to the lengths of claiming that Cannabis kills thousands of people each year, even though there is absolutely no evidence of this happening.
Yet the State and doctors have deemed this most beneficial herb as a danger to society, and people have been and still are arrested, beaten and imprisoned every single day in this country and most countries around the world
In some cases, this literally sentences people with cancer to death.
Vaccines: Now I know that this can be a touchy and divisive topic for many people. But this is precisely the point. I don't really care for this writing about your stance on the issue, whether you are for or against them, for the purpose of this writing – it doesn't matter.
The point is that there is a growing number of people who support and are demanding peoples right to decide/choose to be taken away as it pertains to vaccines. Calling for the State and doctors to make laws requiring everyone to get all vaccinations, removing the exemption, with a penalty of fine and/or jail, can't go to school, pre-school, daycare, and forced vaccinations to anyone who refuses.
The State and doctors have already sold the lie that vaccinations were already mandatory, yet they aren't. You cannot find a single LAW anywhere in the US requiring vaccinations. Yet we are required to gain exemptions if we are to choose not to vaccinate (for whatever reason). Effectively selling the lie that the State is in charge of our health concerns and we don't have a say in the matter. Even if it's a matter of life and death.
These are just two examples of how when the State gets involved. The people that the State is supposed to represent suffer. Most times in unimaginable ways.
I don't know what the answer is, not how to effectively change this in ways that could actually happen for the best of all. What I do know is that we should always fight to keep our Right to Heal ourselves in the manner in which we see fit.  Challenging ANYONE who aims to take that away.