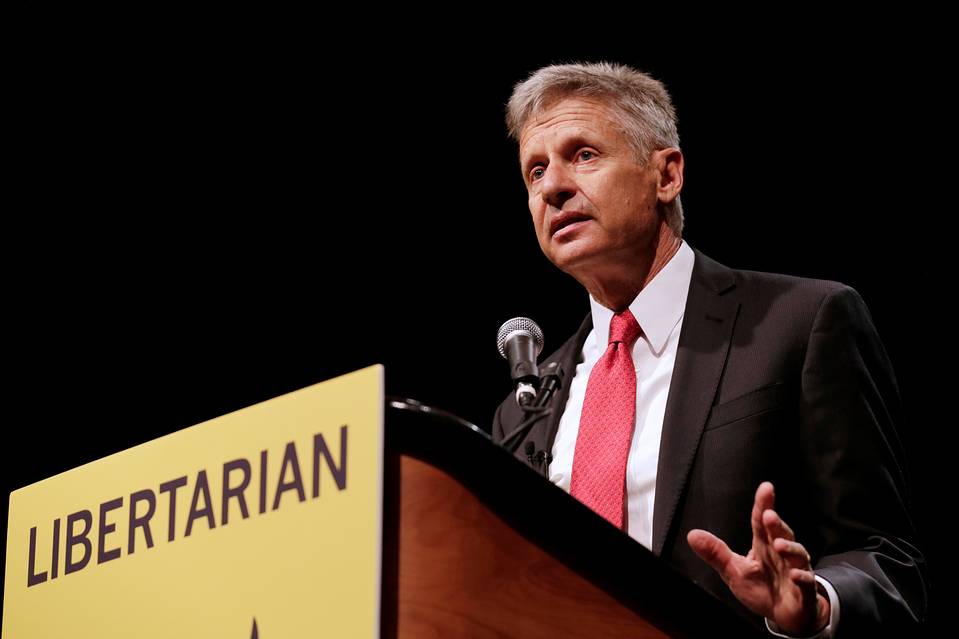 A new poll out by Fox News has Gary Johnson polling far into double digits in the great state of Colorado at 13%.  The last poll conducted in Colorado only had Johnson at 4% in the state, so there has been a huge increase in support among residents of the state.
The Democrat maintains her advantage in a hypothetical four-way race: Clinton garners 37 percent, Trump 28 percent, the Libertarian Party nominee Gary Johnson receives 13 percent, and the Green Party candidate Jill Stein gets 6 percent.
Breaking the poll further down Gary Johnson is beating Donald Trump 22% to 20% among independent voters.
Independents prefer Clinton over Trump in the two-way matchup (36-28 percent).  However in the four-way ballot, Johnson moves ahead of Trump:  Clinton is the choice of 29 percent, Johnson receives 22 percent, Trump 20 percent, and Stein 10 percent.
Colorado is a key target for the Johnson campaign.  The state where the Libertarian Party was founded is a state that houses a lot of Libertarians and has the potential to really shake things up this election. With legalized marijuana, the state is a prime target for a candidate that has called for the legalization of the product for years.
It goes to show that Johnson's numbers are starting to climb both nationally and across the key battleground states in this country.  Fox News also released their Virginia poll that showed the Governor at 10% among voters in that state.