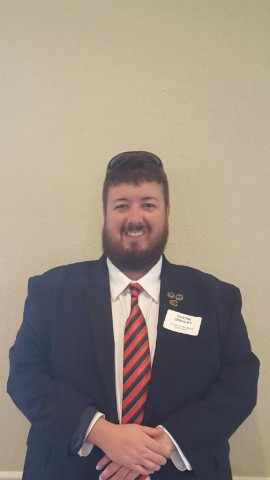 by Luke Henderson
Frostproof, Florida elected Libertarian Austin Gravley to City Council at the beginning of April. Gravely received 62 percent of the vote in a two-candidate race, making him the second Libertarian elected official for the city. Libertarian Martin Sullivan was elected as Assistant Mayor in 2015.
Part of his platform consisted of maintaining the city's volunteer fire department as opposed to handing control over to the Polk County government. Councilman Gravley stated while campaigning "The position I have right now is we've got to stick with what we've got. Any city would like to claim its own fire department."
The department currently consists of 3 paid firemen with the remaining staff volunteering to assist the 50-square mile city in fires, vehicle crashes and emergency medical response. Volunteer firefighters help keep the costs to the public down while maintaining quality service.
The Councilman also wanted to focus on economic growth and Frostproof's water and sewer charges. Moments after his taking oath for office, he called for a workshop to address the city's high utility fees. His suggestions for lowering prices consisted of:
-        Changing the current 10-percent late fee to a flat charge.
-        Reconsider the "readiness to serve" charge, in which property owners pay a monthly fee if their vacant or undeveloped properties have access to water and sewer but are not receiving services.
-        Charging tenants the same for deposits as those paid by homeowners, who get a lower fee.
Gravley will serve Frostproof for 3 years, spreading the message of libertarianism and demonstrating the benefits of the philosophy to the city.
To follow Austin Gravley on social media, click here.