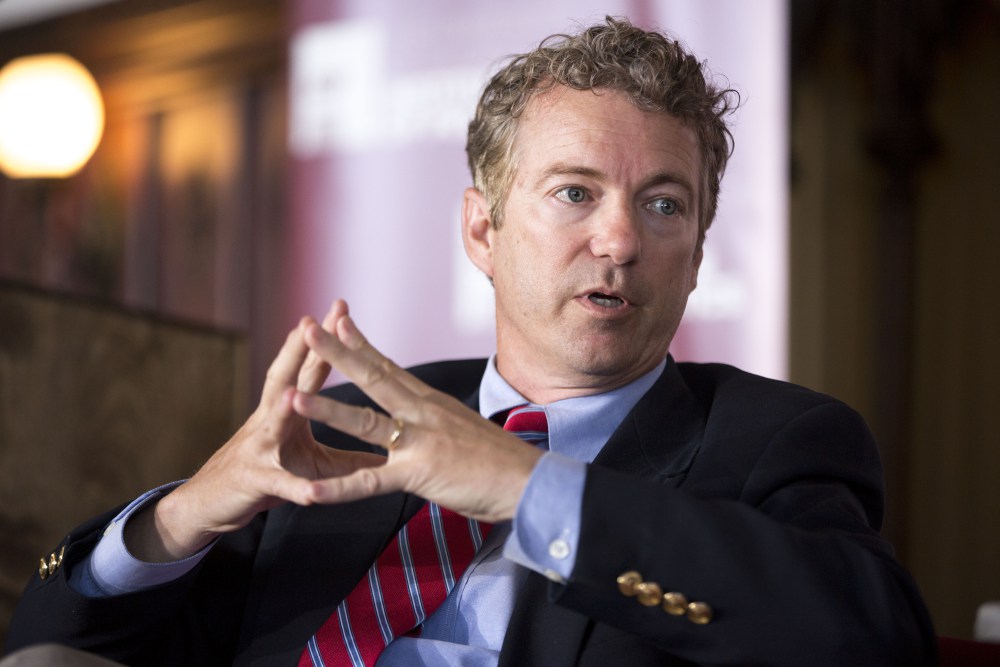 President Trump is currently bouncing around the Middle East in his first foreign trip as President. Part of this trip was a deal that many will try to push as a big accomplishment. However, foreign aid to countries that have tried to call themselves our friends when in turn they are financing our enemies does not do well in our circle.
The only Liberty minded Republican has already pledged to block Trump's new deal with Saudi Arabia.
From Big League Politics:
Senator Rand Paul is promising to file a resolution of disapproval to block an arms deal with Saudi Arabia as soon as the administration formally notifies congress, Senate sources tell Big League Politics.

On Friday, it was reported that Trump is planning to announce the arms deal during his trip to the nation over the weekend. The terms have not been officially announced, and value ranges from being reported as $100 billion to as much as $300 billion.

The action by the Kentucky senator will force a congressional vote on the executive action. He will reportedly be citing the war in Yemen, terror funding, and the nation's human rights abuses among the reasons to block this deal.
We are 100% behind this attempt to stop the new deal. We need to be done dealing with countries around the world that don't even help us out in the region. We are lending aid to countries that will just funnel that equipment right to the people trying to destroy us.