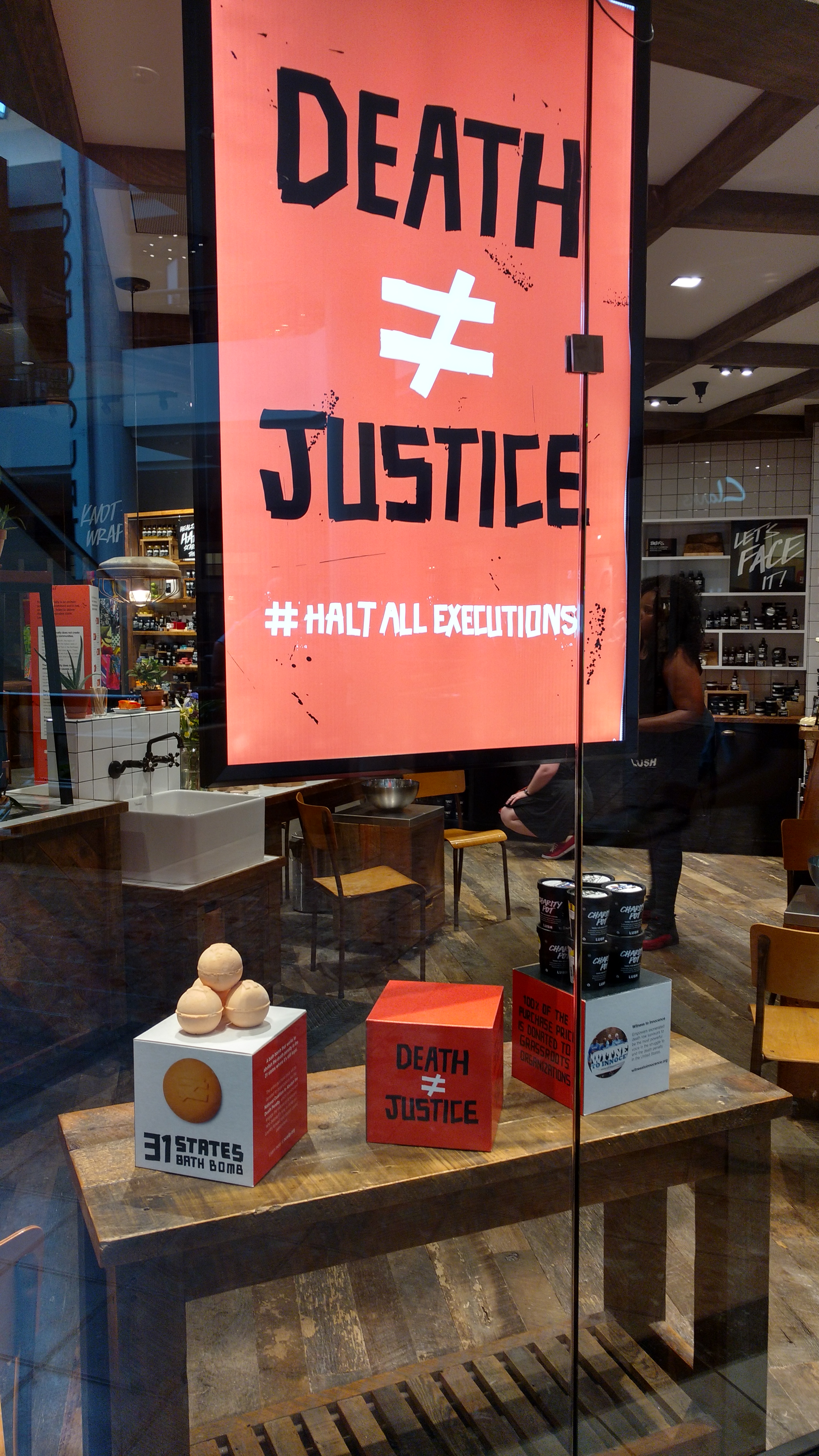 This month, the Cosmetics giant Lush will be taking on the death penalty. A new bath-bomb entitled 31 States, inspired by the 31 states that still have a death penalty, was released with 100% of the proceeds going to Witness to Innocence, Death Penalty Focus, and the National Coalition to Abolish the Death Penalty.
In-store events from activists, social justice organizations and other guest speakers will also be a part of the store's campaign.
"We all want a criminal justice system that's sensible, effective, and creates a safe society with less crime—and evidence shows that the death penalty has no impact on public safety," states Lush, who wants to have the death penalty eliminated in favor of more "common-sense" strategies.
Lush has never been shy with supporting organizations that fight for social justice and in March they partnered with Reprieve to set a man set for death row free by selling a limited edition Buy One, Set One Free bath-bomb.
Opposition to the death penalty is currently a part of the Libertarian Party's platform which states "The prescribed role of government is to protect the rights of every individual including the right to life, liberty and property. The constitutional rights of the criminally accused, including due process, a speedy trial, legal counsel, trial by jury, and the legal presumption of innocence until proven guilty, must be preserved. We assert the common-law right of juries to judge not only the facts but also the justice of the law. We oppose the administration of the death penalty by the state."
If you are a Libertarian who opposes the death penalty, consider going to Lush and buying one of their bath-bombs or you can sign their petition in store or here.