California, the liberal democratic safehaven, is experiencing the election turmoil in a new poll to come out of that state.
The poll, unsurprising in this heavily Democratic state, comes as Trump continues to assert that he can compete with Clinton in the general election in California. No Republican presidential candidate has carried the state since George H.W. Bush in 1988.

Clinton's 58 percent to 28 percent lead over Trump slips to 24 percentage points when Libertarian Party candidate Gary Johnson, the choice of 10 percent of likely voters, is included in the poll.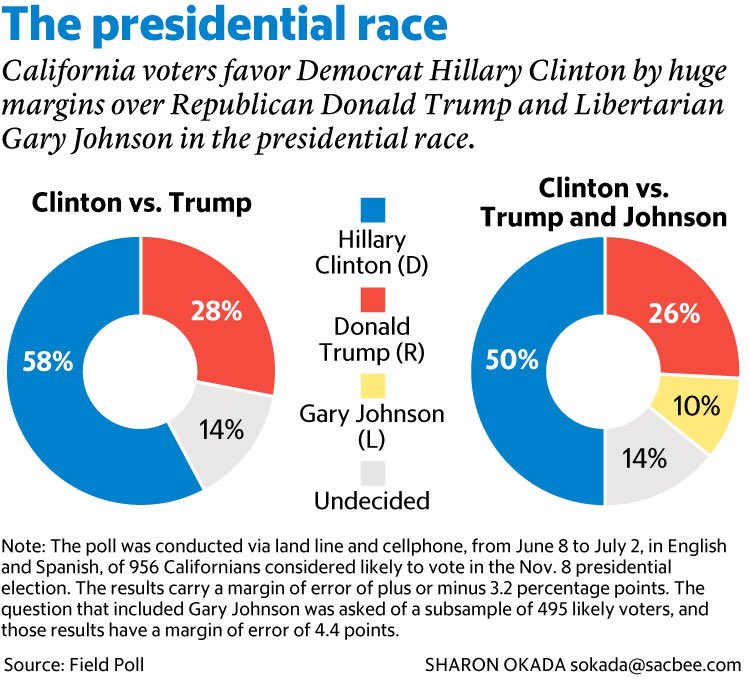 10% is a big number for a third party in a state like California which equates to millions of votes.  In 2012 Gary Johnson only secured just a million votes nationwide and already he is on the verge of surpassing that number in a monumental way!
The fact that a third party is playing like this in one of the biggest states in the country shows the disconnect that voters have with their choices right now.