We spend a lot of time looking at serious issues and espousing serious opinions, but once in a while, it is nice to have some fun and highlight the funny and good in the world.
The Libertarian Party has the same philosophy and just jumped on the #NuggsforCarter bandwagon with the following tweet: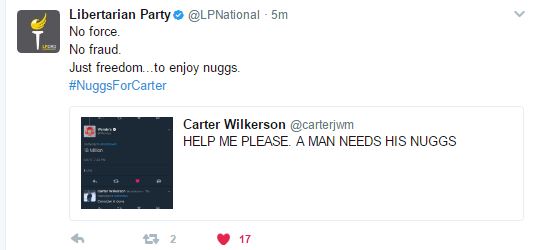 Freedom is a nice element of our society and kudos to Carter Wilkerson for trying to get him some nuggs from Wendy's. Also, big shoutout to the Libertarian Party for having some fun with this as well!